Hard Money Lenders in Texas​
Hard Money Go is a Texas hard money lender that provides investors with fast and reliable private lending. As we understand traditional lending and how difficult it can be to get loans approved on time for your real estate projects, we work hard to get your loans funded quickly. With us, getting approved for a hard money loan requires minimal paperwork, no tax returns, and the easiest approval process. Rates start as low as 7% on firsts and 7.5% on second position mortgages.
How Do Hard Money Lenders Work?
Hard money lenders provide loans that are assets-based, short-term programs that are used for acquiring and repairing investment properties. Our company specializes in asset-based hard money lending for investment properties. In hard money, "hard" simply means the lender is underwriting the loan on a hard asset, such as a real estate property.
Unlike traditional loans that are primarily dependent on one's credit and the financial worthiness of the borrower, these are short-term loans that are backed by the asset, which means if you have equity, you can get approved. A hard money lender can close loans in a quicker and more efficient manner because qualification is primarily based on one's equity instead of a borrower's income/credit, thereby making approval  much faster than a traditional lender.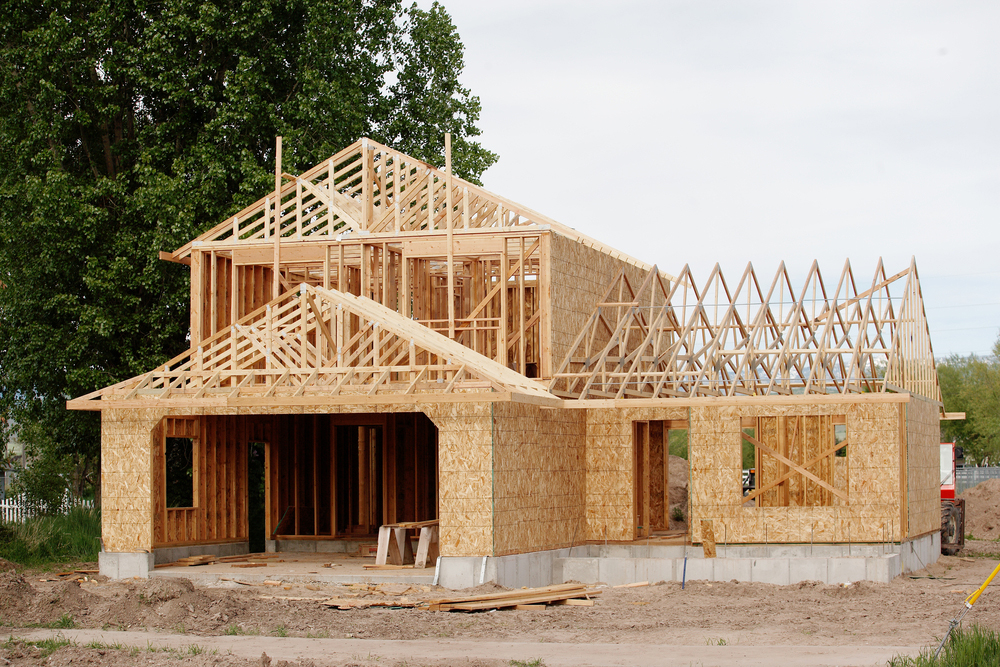 We are a Direct Hard Money Lender
We are a direct hard money lender in Texas that originates investment loans for residential, commercial, and multi-family properties across the United States, and we can fund quickly after approving borrowers and underwriting loans.
Hard Money Go is a leading hard money lender which offers our services to the entire Lone Star State. Irrespective of whether you're a real estate agent in Fort Worth, or a real estate investor in Houston, Hard Money Go can help finance you or your client on your next business venture. Our company excels in providing hard money loans in Texas to fund residential properties and non-owner occupied commercial intended for business purposes. Whether you're looking for financing for your next  fix-and-flip property in Austin or a strip mall in San Antonio, we will be able to help. Even the most complex real estate transactions can be handled with ease by our team of experts.
At Hard Money Go, we consider a loan based on the equity of the property, rather than the borrower's particular financial situation. As a direct Texas hard money lender, we have our own loan guidelines, thereby when you work you are not dealing with a middleman. For you this means fast closing, cheaper rates, and better service. Our approvals are typically made within 48 hours, and our loans are funded on average within 5 business days. Furthermore, we don't typically have stringent income guidelines and have low documented income requirements.

Our Texas hard money loans provide fast, fair financing regardless of where you are located in the Lone Star State. Hard Money Go can close your deals in record time because all of our staff is in house and we have created a streamlined process that allows all loan professionals to work in the cost effective manner.
Our underwriters, loan processors, principal all work in house to meet even the most difficult of deadlines. It could take weeks, or even months for you to obtain a loan with other lenders, but Hard Money Go's application process is completely automated, and that makes the process fast and effortless, so you can complete your transaction without any problems.
With direct, immediate access to capital, our Texas hard money lending programs can provide you up to 80% of the property's value to homeowners in zip codes of 73301 to 88595. Applying for a hard money loan in Texas does not require you to drive to a downtown office and deal with a stack of paperwork; you can do it from the comfort of your own home. You are able to obtain Texas hard money lending with us through calling our number, emailing, or simply fill out our online application to get the process started.
It's simply a matter of providing some information and stating your business objective, and we'll handle the rest. To get the fastest service, we recommend that you call us directly. You can easily chat with us via this method and we can answer any questions you may have regarding your hard money loan in Texas. We intend to ensure we respond to all applications we receive within 24 hours of receiving them.
With a simple phone call, if you have the equity of at least 20%, we would be able to approve a loan for you in less than 24 hours. Hard Money Go is a direct hard money lender in Texas, which means when you have found a profitable real estate investment, there won't be a problem with missing out on properties due to a lack of funds being secured.
Hard Money Go's Mission Statement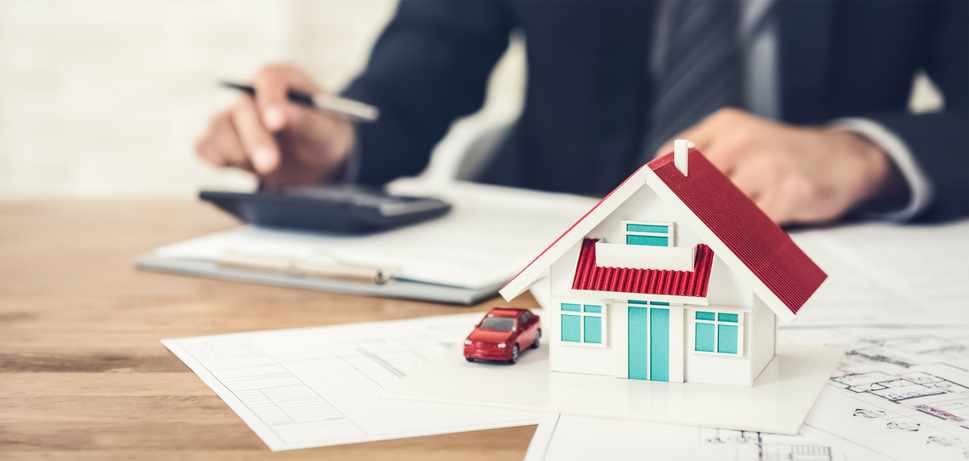 Our goal at Hard Money Go is to make financing accessible to real estate investors. Our expertise in fast Texas hard money loans allows us to provide financing in record time. We understand how important timing is and the difficulty of finding a lender that can close in time. To earn the business of our borrowers, we work hard to get them the best programs, rates, and assist with executing their most ideal exist strategy whether it is to sell, rent, hold on to, etc.
The goal of every investor is different, so at Hard Money Go, we realize that some investors require fast funding in order to compete with cash buyers. In the competitive field of real estate, you need an edge get you past the finish line. Our team of hard money loan experts works within your goals and tailors a specific loan solution to meet your needs.
Whether you are looking for a loan for fund large investment, we will work aggressively from our first contact to ensure financing is not the reason your investment fails. In order to ensure we can fund your deal before other prospective buyers get the chance, we make an immediate evaluation of the property. When refinancing an existing loan, we will ask you to send us all required information including bank statements, current leases, rental income, and other relevant information so we can start the process immediately. We typically don't require tax returns or bank statements. We take it upon ourselves to work on a file immediately, which is how we are often able to approve loans within 24 hours and fund them within five business days.
In order for our clients to be successful, we work extremely hard. Here at Hard Money Go, we do everything in our power to provide exceptional service so that we can help you in any way we can. As a direct lender, we have access to multiple funding sources, including our own loan fund. If our own loan fund is not able to fund your loan request, we will match you with one of our investors to ensure your request has the best chance of approval.
Together with our low interest rates, we offer a wide selection of mortgage products that will maximize your chances of success. Due to our status as a private lender, we are able to come up with mortgage products that go beyond the cookie-cutter offerings offered by traditional lenders and work much faster to help you succeed. Lending to private individuals, LLCs, and corporations or private companies is our specialty.
Why Choose Hard Money Go For All Your Financial Needs?
Fast Funding For Your Deals
A real estate investor loan is necessary not only to secure deals, but also to secure them quickly. This type of loan has advantages and disadvantages that need to be considered. Knowing what you wish to accomplish with the loan allows you to make a better decision and reduce your stress level.
Our clients at Hard Money Go understand the urgency of meeting their deadlines, such as getting the financing they need to complete their most important real estate move in time. Fast financing is essential to most real estate deals, so we perform all tasks as quickly as possible to help you meet your most important deadlines. Funding can be received in less than 5 days after approval.
Choosing The Right Lender
In contrast to traditional loans, our hard money Texas loan programs are faster and easier to qualify for. If you need a hard money loan, we make the process easy – from your first call to our closing – so you can trust our expertise, experience, and our aggressiveness to fund your deals on time and within your budget. Real estate success requires the ability to spot good deals and reliable financing, and with us, you have both. Your personal hard money lenders are now here within your grasp!
Consider the Loan Terms & Rates
Funding is available for residential, commercial, multifamily, and industrial properties. Our experienced and skilled dealmakers put their skills to the test at Hard Money Go. With our loan programs, we offer a solution for every scenario, whether you are looking for a loan for investment property, refinancing for an existing homeowner, or cash out loans to help you continue growing.
You can invest in real estate with the capital we provide. For purchase, we require 20% down and a solid investment plan and exist strategy and we can assist you. In real estate, success is achieved not only through finding lucrative opportunities, but also through the ability to fund those opportunities. Financing plays an important part in enabling borrowers to reach their goals, which is why we work tirelessly to assist them. Our company has been successfully helping real estate investors for decades.
Hard Money Lenders in Texas Cities
Texas Hard Money Loan Requirements
The primary qualification for a hard money loan approval is to have at least 20% equity in the property. We do not rely on arduous paperwork or difficult loan guidelines when funding your loan. Instead, we evaluate your equity and property when granting approval.
Since many business people and real estate investors write off their income, obtaining a loan can be difficult. Loan approval is based on the amount of equity you possess, which makes qualifying easier when you work with Hard Money Go. The chances of you being approved for a hard money loan in Texas are very good if you have at least 20% equity, last few bank statements, and your property is in good shape. 
For purchases, the amount down you must put is 20% or more. The down payment made by the buyer is used as collateral to protect the lender's investments.
An investor who is purchasing an investment property can benefit from many of the advantages of Hard Money Go. The first major advantage of working with us is we are a direct lender, which means all decisions are made in house. This gives us the ability and flexibility to cater to all the needs of our borrowers including rates, loan terms, payment options, and others.
Our loan decisions aren't governed by burdensome, stringent criteria like conventional financing. Because we are a direct hard money lender in Texas, we can issue loans based on specific guidelines that we follow. These guidelines include having a minimum of 30% equity in the property and having a well-maintained property. Making decisions in house allows us to use actual information to make decisions instead of having to meet difficult guidelines which most real estate investors do not qualify for.
The condition of the property, rental income if applicable, the loan balance owed, as well as your ability to repay the loan are all factors taken into consideration. We do not require borrowers to have excellent credit, but we do require a credit score of at least 600 and no bankruptcy history.
There are numerous factors we consider, and we will not deny a borrower merely because they failed to pay an old tax bill on time or forgot to pay a medical bill. By providing quality financing at a competitive rate and enabling potential borrowers and investors to review their files, we aim to meet their needs. We strive to make sure our clients can keep the financing necessary to achieve their financial goals, which is why we have extensive experience as Texas hard money lenders.
We Make The Loan Process Simple
Hard Money Go has created an intuitive and efficient loan process. The approval of a loan can generally be confirmed within one business day after information about your property, your financial situation, and whether rent has been collected is provided. Upon receiving your application, we will let you know what steps to take.
Once we receive your loan file, you will communicate only with one representative who is knowledgeable about everything related to your loan request. This will prevent multiple people from hearing about your situation and explaining it to you as it may cause delays, confusion, and lack of continuity in your file. An experienced representative will be assigned to you who is ready to assist you with any questions and keep you up-to-date. Our hard money lending programs require less paperwork than traditional loans. Our typical requirements are as follows:
Short loan application
2 months of personal or business bank statements
Articles of incorporation
Purchase agreement if applicable
Rental roll if applicable
Evidence of insurance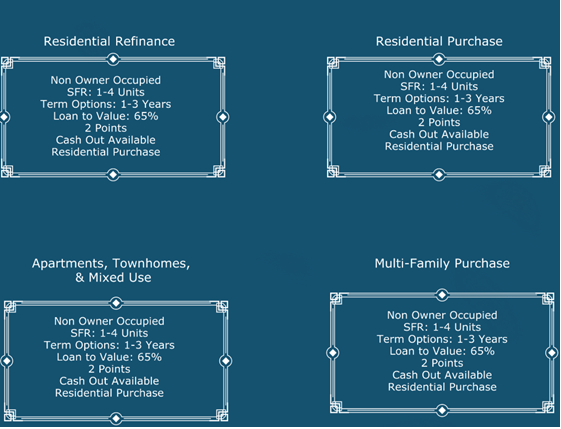 The speed at which we handle your project will amaze you from the moment you contact us to the moment we close. Texas hard money loans can be approved in 24 hours, and we can fund deals in less than a week because we have billions of dollars to lend, and we have the manpower to process your loan quickly.
We have a team of experts who are skilled professionals in their field of expertise, so loans are processed quickly. Every borrower will be assigned an account representative who will help them find the best mortgage solution. Our loan processor will confirm the financials of the borrower and confirm the equity of the property within 24-48 hours after a solution and plan have been made, which typically takes 24 to 48 hours. Our loan principal will sign off on the loan once it has been processed. Each member of our team has a specific role, so all team members can work together to get your loan funded quickly. As a result, we have gained a lot of experience over time. We are your personal hard money lenders for all your financing needs.
What We Offer
Quick Pre-Approval: You can get a pre-approval typically within 24 hours
Fast approval: Normally, we can fund your loan in five business days, depending on how quickly we get your documentation.
Login for Clients: Every client will have a personal dashboard from which they can upload documents to check loan status 24 hours a day
The loan approval process is simple: just send the required documents and complete the simple loan application to get your loan funded quickly.
Security: We are very serious when it comes to our clients' financial security. Upon closing, we shred all documents to prevent any issues.
Online data encryption: Our online servers and data portal are protected with the highest level of encryption, ensuring that your personal information won't be compromised.
Easy upload portal: If you want to upload your loan file, you can do that through our online portal, which allows us to package your file faster. We will approve and fund your loan faster as a result.
Detailed monthly mortgage statements: Each month, you will receive a detailed monthly mortgage statement that will let you know the current status of your loan, including the balance, payment amount, due date, and so on.
Send your loan from anywhere: Using our advanced user portal, you can submit your loan and keep track of the status of your mortgage from anywhere
A Hard Money Solution for Every Scenario
We have encountered some of the most challenging situations in our 25 plus years of business. Our team has faced just about everything. As a result, you get access to the best lenders in the business, as well as a loan fund that's unmatched. Some of our clients believe we have accomplished a miracle by funding difficult and near impossible loans.
It is a great pleasure for us to resurrect a dead deal and use the human element of direct communication with our borrowers to create custom solutions that will get you over the finish line. Every day, we strive to assist borrowers who have been turned down by other lenders or have difficulty finding a solution that works for them. Hard Money Go is aware of the power of financing, and we want to make it available to as many qualified real estate investors as possible.
The interest rate on a cash out loan starts at 7.9% and can be used to finance a term loan. Once a borrower uses the funds for their intended purpose, it is suggested they pay back the debt or refinance into a conventional loan, which is what we do for our clients. The result is improved profitability and lower interest costs. When it comes to our planning, all of your goals are at the front of our process. Short, long, and even medium goals are achievable with us at Hard Money Go.