Residential Hard Money Lenders California
Hard Money Go is the leader in residential hard money loans, closing loans in as little as 10 business days. If you are looking to refinance your existing mortgage, or need a hard money loan for a residential purchase, Hard Money Go, the leading residential hard money lenders in California, can get you the loan you need.
Our in-house financing team has funded hundreds of millions of dollars in the last 18 months alone and we are prepared to get you approved too.
If you have the required equity and means to pay back the loan, you will be qualified. We provide financing to individuals, corporations partnerships and various other vesting types.
Whether you are on a tight time crunch and need money fast or have bad credit, we have the necessary capital to help fund your residential hard money loan.
Never miss out on another real estate investment again due to bad credit or low income.
As California's most trusted residential hard money lender, we close more residential hard money loans in Los Angeles than any other lender in the city.
Our residential hard money loan process was created for the real estate investor. We understand the unique challenges that real estate investor's face and have created programs that deliver capital in a short time frame. Send us your unique challenges and we are prepared to offer assistance.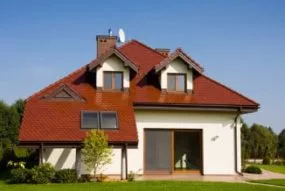 Our expedited loan process was made to be simple and effective. Unlike traditional loans, where applicants are required to submit endless paperwork, our residential hard money programs require minimal paperwork, and very few documents to sign.
To get started, simply go to the application page and fill out some basic information about yourself and the property. We have made the process of applying easier than ever. You can apply by calling us at 888-832-7576 or you may visit our office and speak with a loan professional.
Once you provide the necessary information about your situation, a mortgage professional will conduct thorough research about your property and evaluate all available options. Within 48 hours a mortgage professional will contact you and inform you of qualification and available mortgage programs.