Multi Family Refinance Hard Money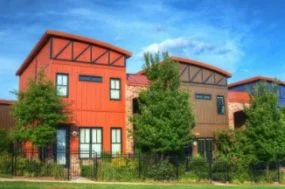 Looking to refinance your Multi Family property?  We at Hard Money Go can help assist you whether you need to reduce your rate and take advantage of today's low rates or need to cash out money quickly for another investment opportunity. Either way we are here to help you achieve your goals!
We will work with you directly every step of the way and aim to close your loan as scheduled.  Your subject property can be vested in an LLC, Corporation, Individual, Etc.
We at Hard Money Go believe in client satisfaction and therefore have gone out of our way to make your next refinance experience as hassle free as possible. Provide us the very few items required and leave the financing to us!
Our loan process is very simple and effective. Please go ahead and visit our application page where you answer a few questions and press submit or feel free to contact our office direct at 310-237-6310 and a staff member will ask you a few specific questions.
You may also visit our office located in the heart of Century City for a 1 on 1 with a professional loan officer.
Either way you choose, our office will conduct research on your property and analyze your file entirely to determine eligibility.
Within only 24-48 Hours a professional loan officer will contact you direct and review your file with you and inform you if you meet our guidelines and if so what options you have and more importantly how to proceed.
If you have any further questions please visit our Frequently Asked Questions page or give us a call at 888-832-7576.
Documentation Required:
Loan Application completely filled out and signed.
Last Month Personal or Business Bank Statement.
Articles of Corporation paper work.
Evidence of Hazard Insurance/Declaration page.
Escrow & Title Documents.
Copies of all Leases and or Estopelles.
California Hard Money Terms
| | |
| --- | --- |
| Type: | 5 Units or More |
| Term Options: | 1-3 Years |
| Cost: | 2 Points |
| Loan to Value: | 65% |
| Cash Out Available: | N/A |
| Appraisal: | $375-$400 |
| Interest Rate: |  7.5% |
| Prepayment Penalty: | 6 Months |
| Income Document Required: | NO |
| Fico Requirement: | 620 |
| Vesting: | LLC, Corporation, Individual, Etc. |