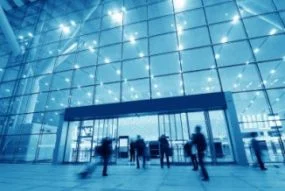 On this page you'll find everything you need to know about our hard money loan process.
We understand the stress of refinancing and getting purchase loans which is why we have developed our simple 5 Step Expedited Loan Process.
The process is simple and effective. Unlike traditional banks or loans where the borrower is required to supply a seemingly unlimited amount of paperwork, the only steps we require are the one's below.
Relax and allow us to take on the heavy burden of getting you approved for the loan, while you concentrate on running your core business.
1. Apply
Our process is centered around you. Contact us in any way that you wish or request that a representative contact you by filling out an application. We can talk on the phone, chat on the computer, email, or even set up an appointment at our office located in Century City.
Our initial application is used to determine your property, its level of equity and your ability to repay back the loan. A home loan expert will begin by asking you a few questions about your needs and mortgage preferences. Once we know which programs best fit your situation, our mortgage experts will be there to guide you through the various mortgage programs.
2. Review Your Property
To move forward the process we need your property address to verify the condition of the collateral being used for the loan. Our staff will verify the condition of the property usually through a drive by BPO (Broker Price Opinion) or if necessary an appraisal report. We estimate the value of the property based on the location, condition, size and if applicable rental income being collected.
Once we know the estimated value of the property, we can determine what loans you qualify for.
3. Review your Credit
We do not base our approval decision on your credit score. Borrower approval is primarily based on equity; however we will review a borrower's credit to determine if there are any liens on the property, including personal or other loans and debt.
Once we review your credit, our underwriters will be in a position to determine your eligibility for loan programs.
4. Underwrite Mortgage Program
After you have filled out the basic application and our firm has reviewed your property and credit, our mortgage experts will begin underwriting the loan of your choice and putting together potential scenarios in which you qualify for. To make it simple, underwriting is the process of putting together the loan, while the borrower and our firm verify the status of the property, income, debt, collateral and other case by case items required to supply you with a loan.
5. Closing your Loan
Within a few short weeks the loan process will be in the closing stages. We told you we were moving fast. Once everything is finalized and you have decided which programs best works for you, we will begin the closing process.
We make the closing process fast and easy. Where ever you are, our mortgage experts will meet you at your place of choice to close the loan. In order to close we need you to sign a few documents and there you have it, your new mortgage program, made possible with our expedited loan process.